Disaster Preparedness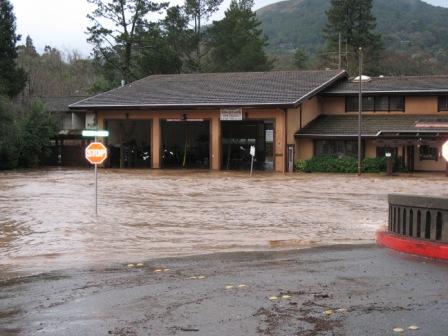 Ross Valley experiences significant disasters on a regular basis. Floods, wildfires, and earthquakes are the most significant risks, however wind-storms, terrorism, and other events may overwhelm first-responders and require civilian preparedness for survival. In the event of a disaster, Ross Valley Fire Department recommends that all residents be prepared to be be "on your own" for as long as 5-7 days.
Disaster and Evacuation Notifications
All Ross Valley Residnents should register for Alert Marin to ensure you receive disaster alerts and evacuation notices by landline, cell phone, text message, and VOIP. www.alertmarin.org
Learn more about emergency notification systems in Marin...
Evacuation Preparedness
Wildfires are the most likely event to trigger evacuations in the Ross Valley. Please visit FIRESafe MARIN to learn more about evacuation planning for residents of Marin and the Ross Valley.
Wildfire Preparedness
Ross Valley Fire Department participates in FIRESafe MARIN for wildfire prepredness information. Please learn more about Defensible Space, Home Hardening, and the Ready-Set-Go principles to prepare your home and family.
Earthquake and General Disaster Preparedness
| | | |
| --- | --- | --- |
| Disaster professionals say the most important thing we can do is be prepared to survive for 72 hours in our homes. This first line of defense, called "Shelter in Place", will save the most lives. To help you prepare, the Ross Valley Fire Department is offering a two-hour course to teach you what to do before, during and after a disaster. | | In the event of a major disaster, professional emergency services may be overwhelmed and unavailable for long periods of time. With this in mind, the fire departments in Marin County have adopted a citizen-training program called Community Emergency Response Training (CERT). CERT is designed to provide hands-on training to become self-sufficient for at least 72 hours following a disaster. |