Board of Directors
The Ross Valley Fire Board of Directors is composed of eight elected council members and an Executive Officer. Per the Joint Powers Agreement (JPA) there are two members from each town: (2) Town of Ross; (2) Town of San Anselmo; (2) Sleepy Hollow FPD; (2) Town of Fairfax. Annually, the eight council members elect a president and vice president. Board members are paid a stipend of $100 per meeting attended and the Executive Officer receives a stipend of $300 a month. They receive no other benefits from the RVFD. A link to Ross Valley Fire Board elected officials pay can be found here.
---
Elizabeth Brekhus |

Director Brekhus was elected to 4-year terms on the Ross Town Council in 2012, 2016, 2020. She served as Ross Town Mayor in 2014-15 and 2019-20. She has served on the Ross Valley Fire Board since 2016, and President of the Board in 2018-19. Director Brekhus' law practice, Brekhus Law Partners, specializes in real property litigation and municipal law. She has represented individuals and businesses in Marin County since 1997. She served on the Board of Directors of the Marin County Bar Association for over a decade, and was elected President in 2014-15. Director Brekhus obtained her B.A at Kenyon College in 1993. She graduated from the University of San Francisco, School of Law in 1997. She resides in Ross with her three children.
Director Brekhus can be reached at:
Email: elizabethb@brekhus.com
Beach Kuhl
Director Kuhl has lived in Ross since 1974. He is largely retired from his practices as a trial lawyer. After a term on the Marin County Grand Jury, he was elected to the Ross Town Council in 2012 . Director Kuhl currently also serves as a commissioner of the Transportation Authority of Marin. He joined the board of directors of the Ross Valley Fire Department in 2015.
Director Kuhl can be reached at:
Phone: 415-627-1411
Email: beachkuhl35@gmail.com
Ford Greene |
Director Greene grew up in next-door Ross as a fourth generation Ross Valley native (where Natalie Coffin Greene Park at Phoenix Lake is named for his grandmother). Ford attended local public schools. A sole practitioner, for over 30 years Greene has litigated redress for wrongful treatment of individual constitutional liberties. This includes criminal defense to civil tort litigation against global religious corporate entities. The National Lawyers for Public Justice gave Greene national recognition when it awarded him its running Trial Lawyer of the Year award for his successful work against the Church of Scientology.
Director Greene can be reached at:
Email: fordgreene@comcast.net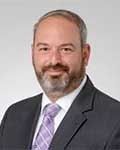 Steve Burdo |
sburdo@townofsananselmo.org |
Bio coming soon!
Thomas Finn | 2013 - Present
Director Finn is a Ross Valley native. He completed his undergraduate schooling at the University of California at Davis and received his Juris Doctorate from the University of San Francisco School of Law. He has served on the Sleepy Hollow Fire Protection District Board of Directors since 1999. His service on the Ross Valley Paramedic Authority Board began in 2006, and included a term as president of the Board from 2009- 2011. He has served on the Ross Valley Fire Joint Powers Authority Board of Directors since 2013.
Director Finn can be reached at:
Email: tfinn@well.com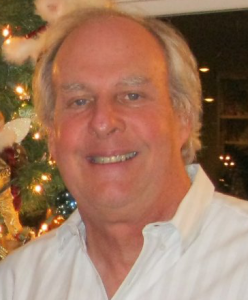 Richard Shortall| 2010 - Present
Director Shortall promoted through the ranks of the San Francisco Fire Department starting as a Firefighter and retiring as Assistant Deputy Chief. He also served as the San Francisco Fire Emergency Medical Services Chief, was Deputy Director of the San Francisco Office of Emergency Services, and General Manager of the Bay Area Super Urban Area Security Initiative Homeland Security program. He is employed now as the full time Executive Coordinator for FIRESafe MARIN, and serves as President of the Board of the Sleepy Hollow Fire Protection District, Director of the Ross Valley Fire Department and member of the Marin Wildfire Prevention Authority Operations Committee. He and his wife Diana are 40-year residents of Sleepy Hollow.
Director Shortall can be reached at:
Email: rich_shortall@att.net

Renee Goddard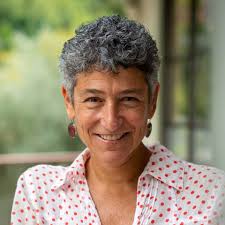 rgoddard@townoffairfax.org |
Bio coming soon!
Stephanie Hellman
Bio coming soon!
Director Hellman can be reached at:
---
Monthly Meetings
Monthly Fire Board meetings are held in at Fire Station 19, located at 777 San Anselmo Avenue. Board meeting packets containing agendas and materials for each meeting can be downloaded online or viewed at Fire Station 19. The Board typically meets on the second Wednesday of each month at 6:30 p.m. There are no scheduled Board meetings in August or December.
The Board may, from time to time, cancel a meeting by announcing the cancellation of the meeting at a regular meeting. The Board may also, with proper notice, call special meetings if the need arises.