Ross Valley Fire News
News from Ross Valley Fire Department, serving Fairfax, San Anselmo, Ross, and Sleepy Hollow in Marin county, CA.
Ross Valley Firefighters Rescue Family Trapped by Mudslide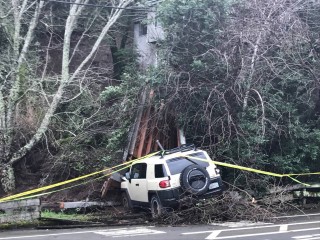 FAIRFAX, CA – Firefighters rescued a Fairfax family Tuesday evening (January 10, 2017) after a mudslide and fallen tree trapped them inside their house during a heavy storm.
Firefighters from Ross Valley Fire Departmentand Marin County Fire Department rescued two children and their grandparents from a home on the 300 block of Olema Road in Fairfax. There were no injuries.
A gas line rupture caused by equipment clearing a debris slide in the same area blocked Sir Francis Drake Blvd for several hours Tuesday night.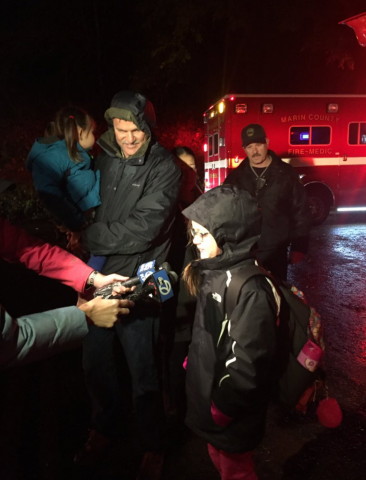 By accepting you will be accessing a service provided by a third-party external to https://rossvalleyfire.org/