Ross Valley Fire News
News from Ross Valley Fire Department, serving Fairfax, San Anselmo, Ross, and Sleepy Hollow in Marin county, CA.
Pancake Breakfast - Sunday, September 30th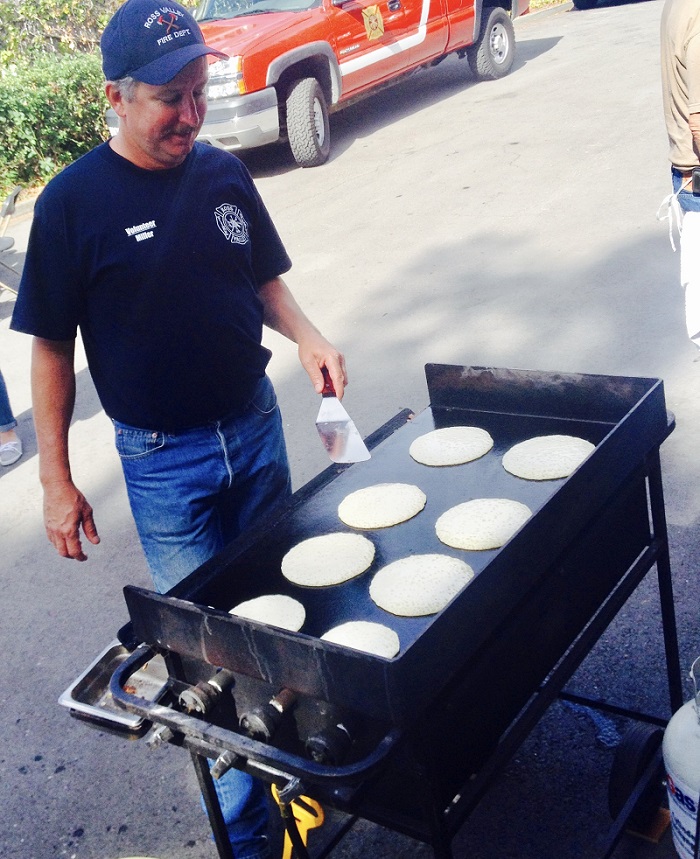 Please join us for our annual Pancake Breakfast on Sunday, September 30, 2018, from 8:00am - 11:00am, at our downtown San Anselmo Headquarters Station, 777 San Anselmo Ave., San Anselmo. Cost is $5.00 per person, with kids under 5 eat free! Come and enjoy a hot breakfast with your neighbors before enjoying the 48th Annual Country Fair Day in Downtown San Anslemo.
By accepting you will be accessing a service provided by a third-party external to https://rossvalleyfire.org/