Ross Valley Fire News
News from Ross Valley Fire Department, serving Fairfax, San Anselmo, Ross, and Sleepy Hollow in Marin county, CA.
Hoverboard Safety Information.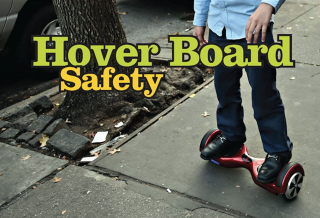 As many of you may have seen, there have been issues with the battery chargers on the new Hoverboards. Below, you will see some safety information from the National Fire Prevention Association. Please follow these tips.
In addition, recently there have been two fires in Sonoma County that resulted in damage to homes that were caused by Hoverboards being plugged in, charging. One caused major damage to the home, while the other caused extensive smoke damage throughout the home.
Download this hoverboard safety flyer for more information.
By accepting you will be accessing a service provided by a third-party external to https://rossvalleyfire.org/