Ross Valley Fire News
News from Ross Valley Fire Department, serving Fairfax, San Anselmo, Ross, and Sleepy Hollow in Marin county, CA.
Fire Agencies Extinguish Fairfax Home Fire, Wildfire
Fire Agencies Extinguish Fairfax Home Fire, Wildfire
One home destroyed; no injuries sustained
San Anselmo, CA– Eight agencies responded to a structure fire and associated wildland fire on the evening of Sunday, July 14. One home was destroyed, but no one was injured by the fire.
At 11:05pm, Ross Valley Fire Department was dispatched to 35 Crest Road in Fairfax when the house fire was reported. The first arriving crew found the home fully ingulfed in flames with fire spreading the adjacent wildland space. A second alarm was called prior to the first crew's arrival at 11:14pm.
Approximately 0.25 acre of vegetation was burned by the fire. American Red Cross was dispatched to provide support to two adult males displaced from the burned residence.
Fire agencies from Ross Valley, Marin County, Kentfield, San Rafael, Central Marin, Tiburon and Mill Valley responded to the fire and covered stations while crews worked at the scene. Fairfax Police Department provided additional support to secure the scene.
"This is a reminder of the importance of defensible space, which could have reduced the footprint of this fire and decreased the threat of the blaze spreading to neighboring properties," said Chief Jason Weber of the Marin County Fire Department.
While this fire did not prompt neighborhood evacuations, officials caution residents to be evacuation ready by having an evacuation plan and signing up for emergency notifications at AlertMarin.org.
"If evacuations had been necessary, we would have utilized the Alert Marin emergency notification system," said Weber. "All residents should sign-up for this service and ensure their neighbors are registered as well."
The cause of the fire is still under investigation.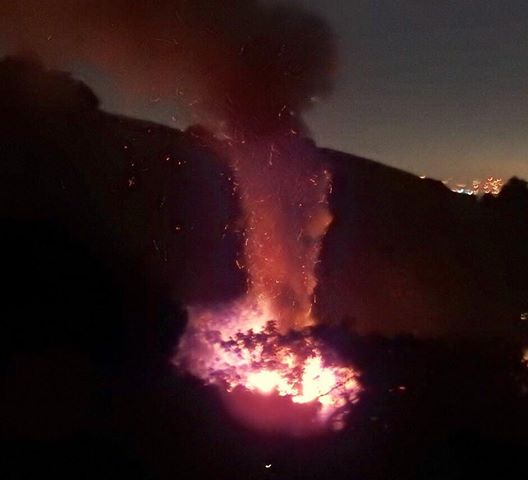 By accepting you will be accessing a service provided by a third-party external to https://rossvalleyfire.org/