For Emergencies, Dial 9-1-1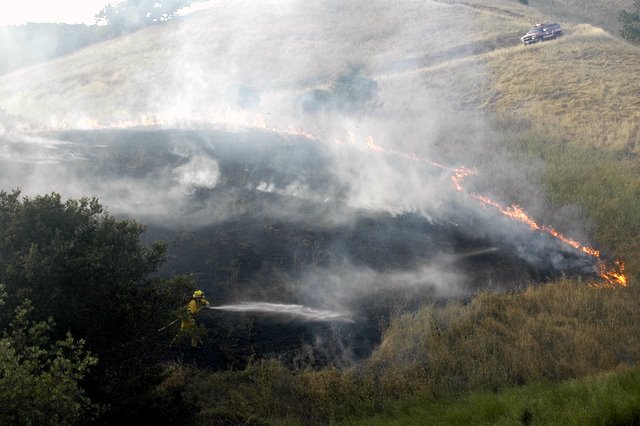 Ross Valley Fire Department is an all-risk, full-time professional fire department staffed with four engine companies staffed by firefighter EMTs and/or Paramedics 24 hours per day, 365 days per year. We respond to all requests for assistance, emergency and non-emergency, within our jurisdiction, in neighboring areas of Marin, and state or nationwide on an automatic or mutual-aid basis. By responding quickly and efficiently, and aggressively extinguishing fires and mitigating other emergency incidents, we protect lives, limit property damage, and promote safety in our community.
Ross Valley Fire Department strives to serve with professionalism and excellence. Our primary goal is the safety and well being of our citizens, our community, and our environment. With state-of-the-art equipment, constant training, education, evaluation, and continuous quality improvement, our Firefighters, Paramedics, and Administrative Staff place customer service as our top priority. Please take the time to read about the variety of services we provide, and feel free to contact us with any questions.
Fire Suppression - Residential and Commercial Structure Fires; Vegetation Fires; Vehicle Fires
Emergency Medical Services - Medical Emergencies; Mass Casualty Incidents; Paramedic Engine Companies
Fire Prevention and Inspections - Residential and Commercial Fire and Life Safety Inspections; Resale Inspections; Code Compliance and Enforcement; Residential Wildfire Hazard Reduction
Community Education - C.E.R.T. Training; Get Ready Training; CPR instruction; School Safety Demonstrations
Hazardous Materials Spills and Leaks - Chemical Spills and Leaks; Environmental Protection and Mitigation
Vehicle Accidents - Rescue and Extrication
Disaster Response - Rescue; Damage Control; Water Damage Mitigation; Life Safety