Defensible Space
The Importance of Defensible Space
Ross Valley hillsides, while beautiful, are an ideal environment for a devastating wildland fire. With the onset of summer months comes the drying and curing of our lands. As temperatures peak, humidity drops and the summer winds blow, the potential for wildland fires increase. Despite the efforts of the fire services, many homes are lost each year due to wildland and wildland urban interface fires. It is imperative that you prepare now to protect your home from such occurrences.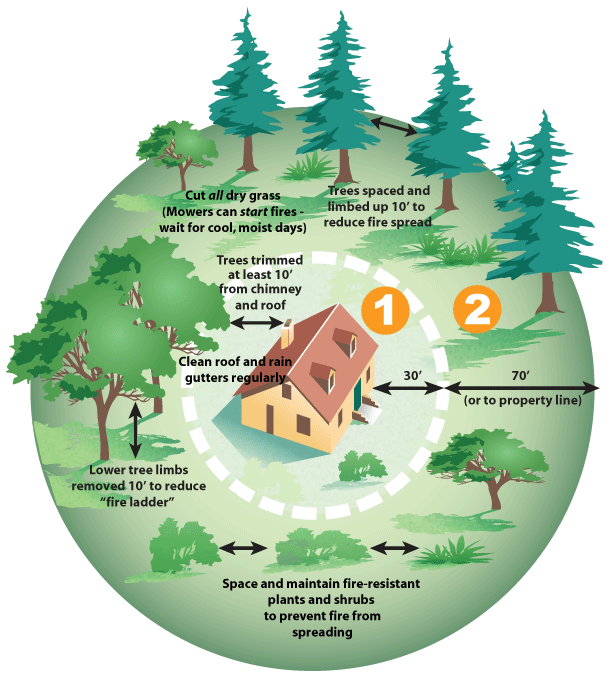 Defensible Space and Wildland Fire Resources:
An excellent website created by CalFire. The website includes online guides and checklists to help you prepare your property, emergency supplies and family in the event of a wildland fire.
A local non-profit organization dedicated to reducing wildland fires. A good resource for finding Marin-specific conditions and recommendations.
The Ross Valley Fire Department provides neighborhoods with a convenient way to report potentially hazardous conditions.
The Importance of Roadway Clearance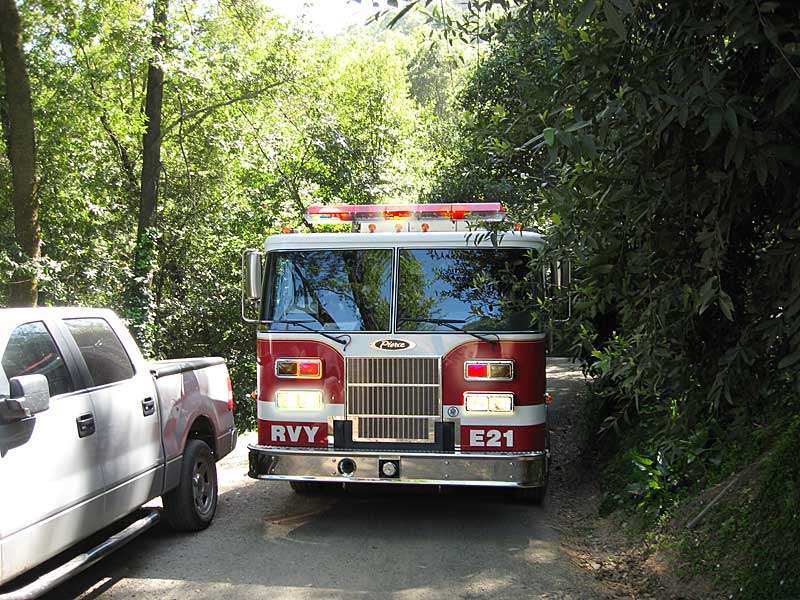 Ross Valley Fire Department operates specialized fire apparatus that helps us navigate the narrow streets and hills of our community. Even with our state-of-the-art fire engines, we depend on roadways clear of obstructions and overgrown vegetation to access your neighborhood safely and quickly during emergencies. Cooperation and involvement from homeowners in each hillside neighborhood is critical to prevent obstructions, like illegally parked cars and overgrown vegetation, that ·impede our access and your safe escape in the event of a wildfire. Your survival during a fast spreading wildfire may depend on vegetation clearance work finished months earlier.
Landscaping
Create a lanscape that will keep fire away from your house.
Clearing
Identify and remove vegetation hazards on your property.
House
How fire resistant building materials will fortify your home against an encroaching wildfire.
Community
Develop a strategy to protect your neighborhood from the next wildfire.