Residential Property Resale Inspection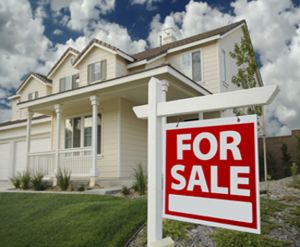 Town municipal codes require a Residential Property Resale Inspection on any single family dwelling listed for sale within the Towns of Ross, Fairfax and San Anselmo. Resale Inspections are not required on individual condominiums or townhomes, unless the entire complex is being sold. These inspections are performed by Ross Valley Fire Department personnel, and cost $185. To schedule an inspection, please fill out or online form and submit a secure payment by credit card. For payment by check or cash, you must visit our administrative office during business hours, Monday to Thursday, 8:00am to 12:00pm and 1:00pm to 5:00pm. The administrative office is closed on weekends and holidays.
The Residential Property Resale Inspection is an exterior inspection of the residence required to ensure compliance with state law and local ordinances. We do not require an appointment time to perform the inspection, as we do not enter the dwelling. If you would like to meet with the inspector, please request an appointment at the time you apply for the inspection, and the inspector will contact you to schedule a time.

The Inspector will be looking for the following items during the inspection (complete requirements are shown below):
Maintenance of defensible space for a distance of 100 feet (or to the property line). This includes clearance of all combustible vegetation, dead limbs, fallen leaves and needles.
Any tree limbs extending within 10 feet of the outlet of a chimney or 6 feet from the roof.
Maintain trees adjacent to or overhanging a building free of deadwood.
Address numbers shall be placed in such a position as to be plainly visible and legible from the street or road fronting the property. Such numbers shall contrast with their background and be at least four inches in height (an address number painted on a curb is not acceptable).
Flammable vegetation must be cleared within 10 feet of roadways and 15 feet overhead.
A spark arrestor of heavy wire mesh or other non-combustible material with openings between 3/8 and 1/2 inch.
Any additional items required for compliance with state law or local ordinances related to wildfire hazards.
Additional defensible space guidleines are available from FIRESafe MARIN.
Please Note: although not part of the Resale Inspection, the property's fire road access and water supply will also be reviewed.
---
RESALE INSPECTION REQUIREMENTS
DISCLOSURE
Each seller must disclose that the property is required to meet the flammable vegetation clearance requirements of PRC 4291 and Ca Gov Code 51189. Section 4291 of the Public Resources Code, State of California, and Section 104.3 of the California Fire Code, authorizes the department to inspect properties for the purposes of ascertaining compliance with State and local Forest and Fire Laws.
DEFENSIBLE SPACE EXPLANATION
A minumum of 100' of Defensible Space is required by law! Defensible space is the area around a structure where vegetation has been modified to reduce the intensity of a wildfire. This reduces the amount of heat to which structures are exposed, and helps firefighters protect your property during a wildfire. Creating Defensible Space does NOT require a property owner to remove all landscaping and vegetation! Creating Defensible Space simply requires maintaining vegetation according to a set of flexible standards. if you do not have adequate Defensible Space, firefighters may choose not to protect your home during a wildfire due to extreme life-safety risk.
GRASSES
Cut all dry grasses to 3 inches or less. Rake and remove clippings and maintain during fire season.
DEBRIS ON ROOF
Remove all leaves and needles from roof and rain gutters. Maintain during fire season.
LOW HANGING TREE LIMBS
Remove all dead tree limbs, and any branch within 10' of the ground on mature trees. Remove tree limbs 1/3rd the height on trees less 30 feet in height or immature trees.
ROADWAY / DRIVEWAY CLEARANCE
Remove combustible vegetation from the edge of driveways 15 feet vertically and 10 feet horizontally.
DEAD VEGETATION
Remove all dead branches, leaves and foliage from trees, bushes, and ground cover. Remove all dead vegetation and brush piles on the ground.
ADDRESS NUMBERS
Minimum of 4 inch address numbers shall be placed in such a position as to be plainly visible and legible from the street or road fronting the property. Address numbers shall contrast with their background.
OVERHANGING BRANCHES
Remove all tree branches within 6 feet of the roof, decks, or 10 feet from any chimney opening.
FIREWOOD / COMBUSTIBLES
Store combustibles (firewood, lumber, etc...) no closer than 30 feet to structures or enclose in a fire resistant location.
DECKS
Remove all combustible vegetation and materials from underneath decks and balconies.
SPARK ARRESTOR
Chimneys serving fireplaces, barbecues, incinerators, or decorative heating appliances in which solid or liquid fuel is used, shall be provided with a spark arrester. Spark arrester shall be constructed of woven or welded wire screening of 12 USA standard gage wire having openings not exceeding 1/2 inch.
PROPANE TANKS
Remove combustible vegetation and materials within 15 feet of propane tank(s). Combustible (wood) enclosures or fencing are not allowed.
FUEL SEPARATION
Add separation (2X the height) between fire resistant plants and remove all pyrophytic plants within 30 feet of the structure(s).
ELECTRONIC GATES
Electronic Gates are required to have a KNOX key override switch.
ADDITIONAL REQUIREMENTS
To meet standards and abate hazards, additional requirements may be listed following inspection, in addition to those listed above.
NOTICE TO ABATE
CFC Section 4907.4 Notice to Abate. The Fire Chief is hereby authorized to require the abatement of any nuisance condition described in Section 4907.2 and 4907.3. Should the abatement of the nuisance not be accomplished by the owner of the affected property within the period set forth, the Fire Chief is authorized to perform such abatement without further notice to the property owner, the cost of such abatement will be assessed as a lien against the property.