Residential Property Resale Inspection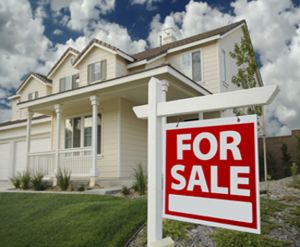 Town municipal codes require a Residential Property Resale Inspection on any single family dwelling listed for sale within the Towns of Ross, Fairfax and San Anselmo.  Resale Inspections are not required on individual condominiums or townhomes, unless the entire complex is being sold.  These inspections are performed by Ross Valley Fire Department personnel, and cost $185.  To schedule an inspection, please fill out or online form and submit a secure payment by credit card.  For payment by check or cash, you must visit our administrative office during business hours, Monday to Thursday, 8:00am to 12:00pm and 1:00pm to 5:00pm.  The administrative office is closed on weekends and holidays.
The Residential Property Resale Inspection is an exterior inspection of the residence required to ensure compliance with state law and local ordinances.  We do not require an appointment time to perform the inspection, as we do not enter the dwelling.  If you would like to meet with the inspector, please request an appointment at the time you apply for the inspection, and the inspector will contact you to schedule a time.

The Inspector will be looking for the following items during the inspection:
Maintenance of defensible space for a distance of 100 feet (or to the property line).  This includes clearance of all combustible vegetation, dead limbs, fallen leaves and needles.
Any tree limbs extending within 10 feet of the outlet of a chimney.
Maintain trees adjacent to or overhanging a building free of deadwood.
Numbers or address shall be placed in such a position as to be plainly visible and legible from the street or road fronting the property.  Such numbers shall contrast with their background and be at least four inches in height (an address number painted on a curb is not acceptable).
Flammable vegetation must be cleared within 10 feet of roadways and 14 feet overhead.
A spark arrestor of heavy wire mesh or other non-combustible material with openings between 3/8 and 1/2 inch.
Any additional items required for compliance with state law or local ordinances related to wildfire hazards.
Additional defensible space guidleines are available from FIRESafe MARIN.
Please Note: although not part of the Resale Inspection, the property's fire road access and water supply will also be reviewed.