Ross Valley Fire News
News from Ross Valley Fire Department, serving Fairfax, San Anselmo, Ross, and Sleepy Hollow in Marin county, CA.
1 minute reading time
(125 words)
RVFD Hosts Marin County Joint Volunteer Firefighter Academy
Ross Valley Fire Department hosted the Marin County Joint Volunteer Firefighter Academy on Sunday February 17, 2013.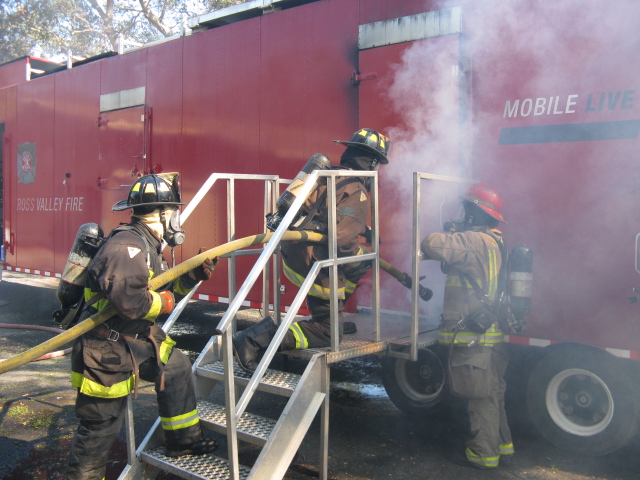 The academy, which meets monthly, consists of recruit volunteer firefighters from fire agencies across Marin County including: Mill Valley, Kentfield, Marinwood, Stinson Beach and the Southern Marin.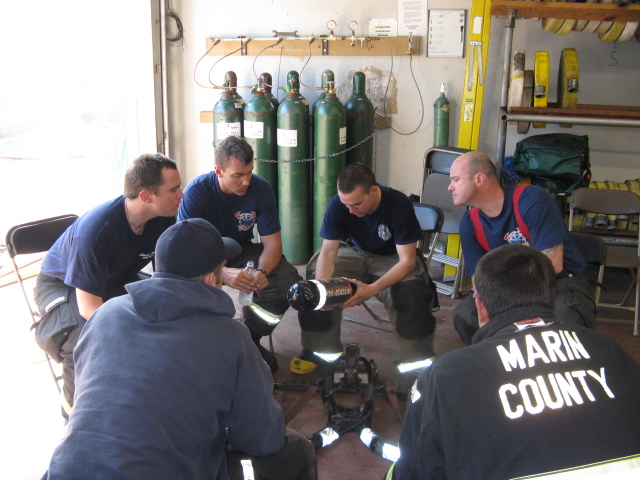 The training covered both fire behavior and hose handling. The fire behavior segment was taught using the Mobile Live Fire Trailer acquired through a 2001 grant awarded from FEMA. The Fire Trailer enables the volunteers to participate in a live fire training exercise that is controlled and safe.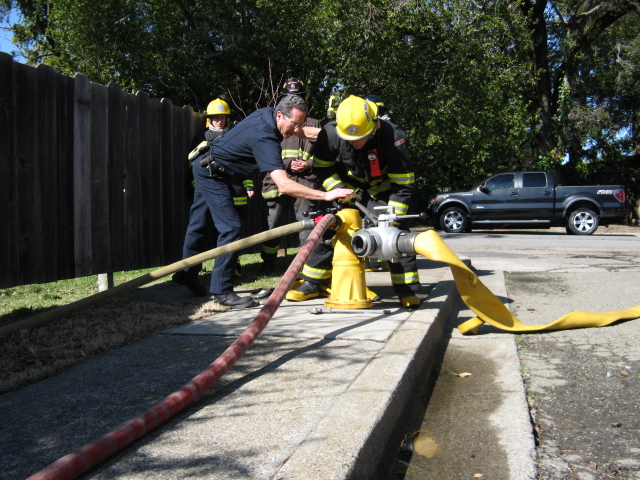 If you live in Ross, San Anselmo or Fairfax and are interested in becoming a Ross Valley Fire Department Volunteer please fill out the Application Form found on our web site.